PRESS RELEASE  UPDATED: DEC 26, 2018 09:52 PST
LOS ANGELES, December 26, 2018 (Newswire.com) –  Moshpit XR Studios, a virtual reality gaming studio based in Los Angeles California, has initiated the establishment of a premier VR development studio in Lahore, Pakistan. Moshpit XR Studios CTO, Ans Shabbir resides in Lahore and is actively recruiting top VR development talent.
Ans has been a partner at Moshpit XR Studios since 2016 when the company began development of their VR music-gaming online platform "Moshpit VR". Moshpit XR Studios COO Darryl Swann first connected with Ans to develop environments for Moshpit, but was so impressed with his work and ethic that Swann decided along with the other partners to invite Ans to join as a principle of the studio. "In the last 2 years, this partnership turned Moshpit VR from an idea into a well-curated game. Ans single-handedly did all of the development work, which has surpassed our expectations from both technical and visual standpoints. Having a team in Lahore under Ans' lead will be a great advantage for us," said Swann.
"Despite having an abundance of tech talent, Pakistan still does not have a AAA game studio," said CTO, Ans Shabbir. "Only games being developed by small studios are either clones for the iPhone, or outsourced aspects of foreign games which offers foreign companies less expensive development costs. Seeing all this, establishing a AAA quality game studio in Pakistan has been a lifelong dream of mine. The last 2 years of crafting and perfecting every pixel of Moshpit VR and working with Darryl and the partners has made this a passion of mine. Establishing Moshpit XR Studios in Lahore is a dream that has manifested through passion and focused hard work."
Swann and Shabbir have truly pushed the limits; "All of the dedicated time spent since 2016 has paid off exponentially as we have established both a solid working relationship and friendship," said COO Swann. "It is essential both parties share a similar work ethic and philosophy," said Swann.
The Lahore studio is actively recruiting core coders and artists, and will be aggressively building the team exponentially in 2019 for the release of the 2021 Moshpit multiplayer Music RPG & innovative Artist-Release Platform.
Moshpit XR Studios is releasing the free version of Moshpit VR this January 2019, and an immediate update in February 2019. This initial release will provide users with a playable demonstration of Moshpit's game platform and technology while exposing them to adventure, varied environments and gameplay.
About Moshpit XR Studios 
Moshpit XR Studios is quickly becoming a leader in the electronic-entertainment software industry. Established in 2016, Moshpit XR Studios specializes in the development of content for emerging immersive platforms including virtual-reality, 3D-Audio, and augmented reality. Under the direction of a talented team of partners, Moshpit XR Studios' first VR game is poised for release and is setting benchmarks in the industry. For more information please visit http://MoshpitXRStudios.com.
Source: Moshpit XR Studios Share on Facebook Share on Twitter
---
Categories: Video Games
Tags: concert, middle east, music, pakistan, south asia, video games, virtual reality, VR gaming. lahore
---
Related Video
Additional Images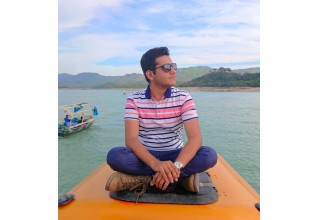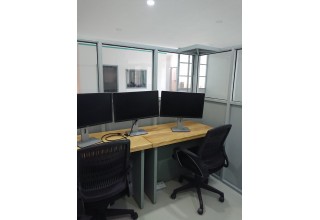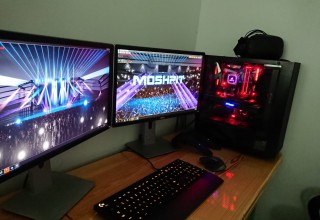 Additional Links
About Moshpit XR Studios
Moshpit XR Studios is an electronic-entertainment content creation and hardware design company specializing in the development of solutions for emerging immersive platforms: Virtual-Reality, Augmented-Reality & 3D-Audio.